October 15, 2019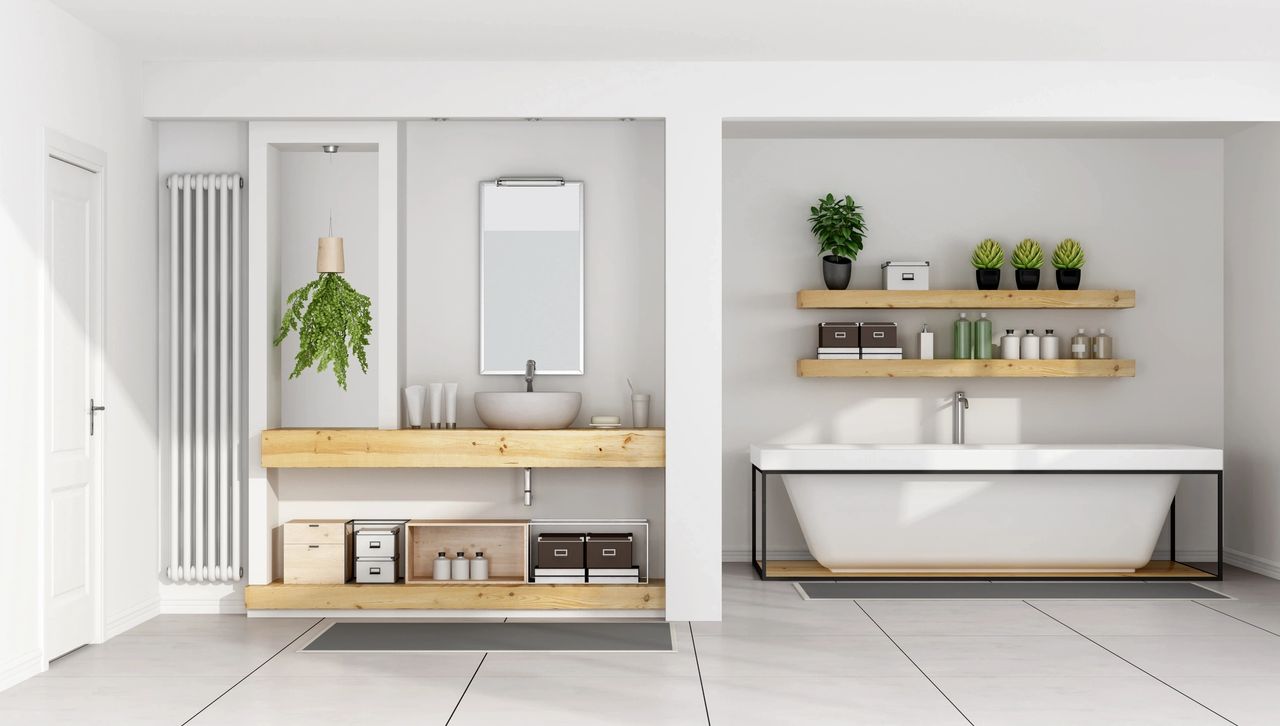 According to the AARP, 76% of seniors prefer to age in place. However, if you have a senior loved one living in your home or a parent who wants to age in place, it is up to you to make sure the home is modified to meet their changing needs. Home modifications and adaptations can offer a safer living environment so they can live comfortably in the home.
As seniors grow older, their homes can become dangerous. Completing normal tasks at home can come with the risk of falls and other accidents. Unfortunately, a fall can be very serious. The best way to prevent accidents is to start making modifications around the home before an incident occurs.
Home modifications should focus on improving and increasing these elements:
● Security
● Convenience/comfort
● Mobility
● Safety
● Self-reliance/self-sufficiency
Get Started with These Top 5 Home Modifications
Quoting the National Institute on Aging, NewsUSA noted that 60% of falls occur in the home.
Not many people are able to complete all the home modifications they need at one time. The best option is to start with the most important tasks and then come up with a plan for changes for the future. Here's a look at some of the most popular and critical home modifications to get you started.
Install a Raised Toilet Seat and Grab Bars in the Bathroom
The bathroom not only has multiple slippery surfaces, but it involves sitting down and getting up from the commode. The simplest way to fix this problem is to install a raised toilet seat, which can easily be installed with your current toilet. Raised toilets are also an option, although they are more expensive and require professional installation.
Adding grab bars to the bathroom can also help prevent falls. Grab bars need to be properly installed into the studs of the wall so they can handle the weight of a person. If you're not sure how to do this yourself, having grab bars installed professionally is your best choice for the safety of your loved one. While it's easy to install simple stick-on or suction cup bars, you should never trust these bars to hold a person's body weight. If it does hold  a person's weight, the weight itself may pull off tiles. Other places in your home where you may want to install grab bars include next to the bed and in the hallway.
Bathtub or Shower Modifications
A bathtub can be particularly difficult to navigate for aging seniors. Replacing the bathtub with a walk-in shower or a walk-in tub is an excellent option. However, if you cannot afford to replace the bathtub at the time, adding safety bars to the tub and installing safety strips or nonskid mats on the bottom of the tub can help.
Another option that's less expensive than replacing a bathtub is to add a tub transfer bench. These benches are positioned in and outside of the tub, allowing seniors to sit down on the bench, moving into the tub by lifting legs one at a time over the wall of the tub. This greatly reduces the risk of falling. Bathtub chairs are another option that may work for bathrooms that don't have a lot of space.
Widen Doorways Throughout the Home
Many seniors end up relying on a mobility aid, such as a wheelchair or a walker, to move through the home and from the home to the outdoors. Most homes don't have doorways that are wide enough to accommodate equipment, so widening doorways should be one of the first home modifications you focus on if your loved one uses these aids. The cost of widening doorways can vary greatly, depending on outlet location, electrical switch, and insulation placement throughout the home.
Install Ramps
Exterior steps are not only a problem for seniors using mobility aids, they are often difficult for those who have balance issues or are unsteady. An exterior ramp can be essential for anyone using a wheelchair, and it will also make it safer for anyone exiting the home.
If your loved one is using a wheelchair or walker, indoor threshold ramps may also be necessary, making it easy to transition from one surface to another as they navigate through the home. Indoor threshold ramps are usually easy to install, but you will probably want to work with a licensed contractor for the installation of an outdoor ramp.
Add Levered/Horizontal Door Knobs and Faucets Throughout the Home
According to the CDC, nearly half (49.6%) of seniors over the age of 65 are diagnosed with arthritis, and arthritis often affects the small joints of the hands, making grasping objects difficult. Even in seniors that don't have arthritis, the hands often get weaker over time. The presence of arthritis and weakening hands can make it challenging to turn on water faucets or open doors.
Changing door handles and faucets to levered handles can make it easier for seniors to open doors and turn on water in the kitchen and bathroom. Instead or needing to twist or turn a doorknob simply press down on the flat surface and the door will open. While replacing all the doorknobs and faucets throughout the home sounds like a big job, with a professional to help, it can be done quickly and offers instant benefits.
https://www.cdc.gov/arthritis/data_statistics/arthritis-related-stats.htm
https://www.aarp.org/research/topics/community/info-2018/2018-home-community-preference.html